---
Posted by Bob Namar on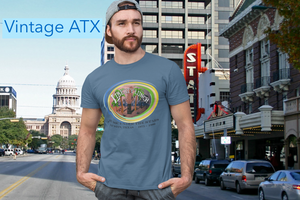 Retro Vintage Fashion Delivers Timeless Elegance and Fun For any vintage clothing enthusiast, the past is a treasure chest of timeless fashion with the allure of history woven into every thread.  The magic of a bygone era is encapsulated in each graphic tee. Searching for the perfect vintage piece can be an entertaining adventure.Around Austin, there are countless choices to find that throwback tee or other vintage apparel.Some of the best and most noteworthy can be found at: Lucy in Disguise with Diamonds – a famous and very popular attraction. Especially appropriate for quirky items and costumes. https://www.lucyindisguise.com/Room Service Vintage...
---
Posted by Bob Namar on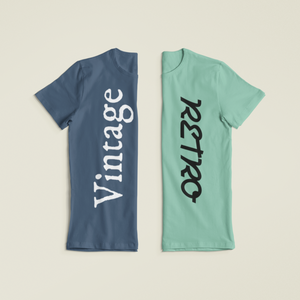 Retro vs. Vintage Designs Dear Yestercool: Your site specializes in vintage and retro designs, which I like. It's cool and all, but what the difference is between retro and vintage? Aren't they just both old-time?   --  JD, Round Rock, Tx   Thanks for your question, JD. There is often some confusion between the two terms, so let's try to set the record straight.What is vintage design?Originally, the word vintage described the year and location of a wine. Now, it refers to items from the 20th century; the early 1900s up to the end of the 1960s. 'Vintage' encompasses a wide...